Boat Fishing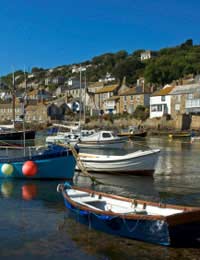 Boat fishing at sea provides more places to fish for the angler. Fishing from beaches, piers, jetties and rocks can be limited and tidal movement could impose further restrictions.
An experienced boat skipper will know the best marks at sea for getting good catches of fish. Most boats are equipped with echo sounders that can locate rocks, wrecks and fish.
There are three categories of boat fishing:
At holiday resorts there are plenty of small boats ready to take anglers out for two or three hours to catch mackerel. Bait, tackle and help are usually provided. Although success is never guaranteed, the skippers do their best to ensure catches to tempt back future custom.
There are boats that can be chartered for longer periods of time. These charter boats normally sail close inshore for codling, pollack and flatfish. Most coastal ports have fleets of charter boats for hire and all it takes is a phone call and a deposit. Chartering a boat with a group of friends can be good fun.
Deep-sea wrecking trips are also available in certain harbours. Anglers are taken further from the coast to fish over wrecks where large cod, conger eel and ling have their hunting grounds. These long distance trips are obviously more expensive because of the amount of time and fuel the skipper needs to reach the fishing spots.
Tackle
It makes sense to use a heavy rod to cope with large fish. Boat anglers need heavy weights to keep the bait deep in the water and this is another reason for choosing a strong rod. Due to lack of space on a boat, pick a short rod about two or two and a half metres long.
A multiplier reel is preferred by many boat anglers because they can cope better with the weight. The reel needs to be fitted with thick line in case of large fish or getting snagged on rocks. Don't use a line of less than 20lbs breaking strain. Swivels are useful pieces of tackle; they are for tying on extra line or equipment. A selection of large sea hooks is needed. Some of these hooks have sharp barbs on the shanks so take care!
Asking people who work in the tackle shop can solve any problems choosing tackle. They are usually anglers and are pleased to give helpful advice.
Bait
Most fish will take lugworm or ragworm. They can be bought at tackle shops but may be expensive. Take a stroll on a beach at low tide and with a garden fork, dig up your own free bait. Worm casts and blowholes on the wet sand indicate the presence of worms. Be careful when handling king ragworm because they have pincers inside their mouth and can inflict a painful bite!
Mussels are good bait. Wrap thread around them and mussels will stay on the hook longer. Mackerel is also a good choice of bait, it is an oily fish and when cut into strips the odour given off attracts predators.
Be Safe
Book a trip with an experienced skipper. Make sure there are life jackets and you know where they are stored. Charter boats are mainly insured for up to twelve people but try and go with less because space and comfort on a long trip is important.
Take warm clothes, waterproofs and a hat. Wear rubber soled shoes or boots because the deck may become slippery. Food and drink is essential and for some people, seasickness pills may be important. Visiting the toilet before setting sail may save embarrassment later on!
You might also like...