Making and Using Paste Baits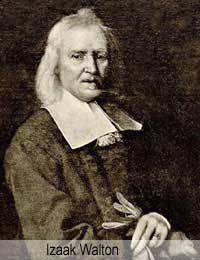 Pastes are a very popular bait, being both convenient and versatile. Although there are many varieties of commercially made versions available, two of the best pastes can be made at home and one thing's for sure, there's nothing quite like catching a fish on a bait that you've carefully prepared yourself.
Bread Paste
Bread paste has a good claim to being one of angling's oldest baits – the legendary Izaak Walton heartily endorsing a white bread and honey paste as a perfect choice for carp. Although this once common bait has lost some of its popularity over recent years, it still has a lot to offer, so it's definitely one to try – and the fact that it's not over-used these days could even work in your favour!
Making it could hardly be simpler, but the trick is to use bread that's a little old and to avoid touching it too much with your bare hands in the process.
Take a slice or two of bread – at least a couple of days old – cut off the crusts and set them aside for use as ground-bait later. Next lightly dampen the bread, allow the water to soak in and then squeeze it out before putting your wet bread into a clean muslin cloth for kneading. The aim is to produce a firm and even, white paste – though ending up with something that has any real chance of staying on a hook can take some practice.
Many anglers have gone in for a spot of experimentation, flavouring their bread pastes with custard powder, cod liver oil and even curry spices – all with allegedly good results – so it's really up to you what you try! Whatever flavour you make, this is one of the simplest, cheapest and most versatile of all baits; with the exception of predatory species such as pike and perch, almost any coarse fish can be taken on bread paste.
Cheese Paste
Cheese is another ideal candidate for the home bait-maker and has been used very successfully to catch a whole range of fish including barbell, bream, carp, roach and tench, though it is perhaps most closely associated with chub. There are many different ways of making that "perfect" paste and it seems everyone has their own favourite method.
Years ago, the technique was to make up a simple bread paste and then rub some finely grated cheese into it – and by all accounts, the simplicity of this approach certainly didn't seem to diminish its success rate unduly! With the advent of cheap, sliced, processed cheese, however, these days some anglers simply knead a dozen or so slices together until the mix reaches a fairly stiff but sticky putty-like consistency, and then break of appropriately sized chunks as required.
One alternative recipe which can sometimes bring good results involves some raw shortcrust pastry, a little soft cheese and a harder cheese, such as mature cheddar. Roll the pastry flat and smear it with a little of the soft cheese – the stuff that comes in tubes is ideal – add some grated cheddar to the middle and fold the pastry corners in. Keep rolling and folding – adding more cheese if required – until the whole thing is thoroughly mixed and freeze it in a sealed bag or container until it's needed.
Some people swear by particular cheeses, principally for their strong aromas – Stilton and Danish Blue being common recommendations – so it's worth trying a few different kinds in the waters you fish to find the one that works best for you.
If you do get bitten by the paste-making bug, there are plenty of others to try, including hemp and meat pastes, but while you're just getting started, there's really not much to beat a bit of bread and cheese!
You might also like...