Fishing and the Law: Frequent Questions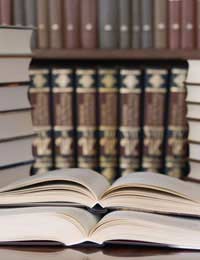 Like so many activities in Britain, today's laws governing fishing have developed over the centuries of our history, with the additional injection of a few elements more recently by the EU, Westminster and devolved governments for good measure.
Fortunately, despite its chequered parentage, for the most part staying on the right side of the law isn't too difficult, but there are some aspects of the legislation which can seem a little confusing at times – especially around land ownership, fishing rights and closed seasons.
Who Owns the Fishing Rights?
Well, first the good news; ever since the Barons ganged up on King John in 1215 and forced him to sign Magna Carta, the public have had the legal right to fish tidal waters below the mean high water mark. Anyone can fish either by boat or from the bank – assuming there's public access – and there's plenty of case law to back this up.
For non-tidal waters, the situation is more complicated. Generally speaking, the fishing rights belong to the owner of the land which borders the water – and in the case of two landowners owning opposite banks, the rights extend to the mid-point of the river. However, fishing rights are obviously valuable things in their own right and they can be – and often are – sold separately, effectively divorcing them from the ownership of the land itself, so the land owner does not automatically have the right to fish from his or her own bank.
Just because you have a right of access to a river, lake, loch, stream or other body of water, you don't necessarily have the right to fish it.
What Permits or Licences Must I Have?
In England and Wales, any angler over the age of 12 fishing for salmon, trout, eels or coarse fish needs a rod licence from the Environment Agency. There are two different types – the cheaper one not allowing you to fish for migratory salmon and trout – and there are concessionary prices for junior, seniors and disabled people. Licences can be bought for the whole season, for eight-days or for just a single day.
Fishing without a licence can leave you liable to a fine of up to £2,500 – and as a whole season licence only costs £70 (or £26 if you don't want to catch salmon) it's hardly worth the risk!
There is no rod licence as such in Scotland, but permits are required for most of the river systems, which are usually on sale locally in hotels and tackle shops. They are often very much cheaper than their equivalents down south.
Do All Waterways Have a Closed Season?
The short answer is no; the longer answer gets a little confusing.
The coarse fish close season applies to all of the rivers, streams and drains in England and Wales and runs from 15 March to 15 June inclusively. It does not apply to most lakes and other still waters – although there are some exceptions and the owners of these bodies of water are free to implement a closed season if they wish, even if there's no statutory requirement for one. Relatively recent changes to byelaws also mean that the closed season doesn't apply to most canals – though there are exceptions here too.
There is no closed season in Scotland for coarse fish, grayling or rainbow trout, though brown trout can only be caught from the 15th of March until the 6th of October. The salmon fishing season in Scotland runs from early February until late October, with the different fishery districts setting their own precise dates, so you obviously need to check where you're intending to fish – and be warned, fishing for salmon on a Sunday here is illegal!
What About Wildlife When I'm Fishing?
A number of species you're likely to encounter out fishing are legally protected to a greater or lesser degree. Some, such as the Great Crested Newt, Otter, Fen Raft Spider, two species of dragonfly, all whales, dolphins and porpoises, all marine turtles and the Basking Shark enjoy full protection, while most others – including "nuisance" birds like herons and gulls – enjoy protection from injury and harm.
Getting to grips with wildlife law is a challenge in itself – but if you follow good fishing practice, you shouldn't have any problems.
Someone once said British law was "as tricky as a ten-foot snake" and it certainly has plenty of opportunities for tying itself in knots; however when it comes to the legalities of fishing, with a bit of care, you shouldn't find it any more difficult to handle than a good-sized eel!
You might also like...
If I have a large pond/small lake on my land do I need a permit to fish on my own water?Signed P Vant
squirrel
- 22-Aug-11 @ 9:41 PM
What happens in Scotland if you go to a water that do not have signs saying no fishing,esp as there is no law in trespass.
Dermo
- 3-May-11 @ 6:05 PM