About Our Site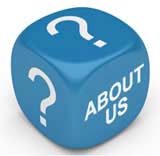 FishingExpert was formed to offer a unique reference point on coarse, game, sea fishing and angling for fun.
With British anglers reportedly spending over £3 billion a year on their hobby, fishing remains enduringly popular, despite the growing availability of a number of alternative leisure activities. According to figures from the Environment Agency, some four million of us - men, women and children, from all walks of life - go fishing.
There's been no shortage of information available to help aspiring fishermen and women master their chosen hobby since Isaac Walton first published "The Compleat Angler" in May 1653 - and over 350 years later, there are thousands of books, magazines and websites competing for the anglers time and interest. So what does this site have to offer that makes it different?
The answer is surprisingly simple; packed with specially written features and plenty of practical advice, FishingExpert fills the previous gap in online content, providing a unique, one-stop resource for the UK angler. From the basics of the different fish and the approaches needed to outwit them, to choosing the right equipment, baits and accessories, the site sets out to give you all the expert hints and tips you need to make the whole fishing experience more enjoyable and successful.
Whether your interest lies in coarse, game or sea fishing - and no matter if you fish for relaxation or competitively - there's sure to be something here to interest every angler, however experienced. When it comes to fishing, there's always something new to learn!

Related Articles in the 'Site Information' Category...